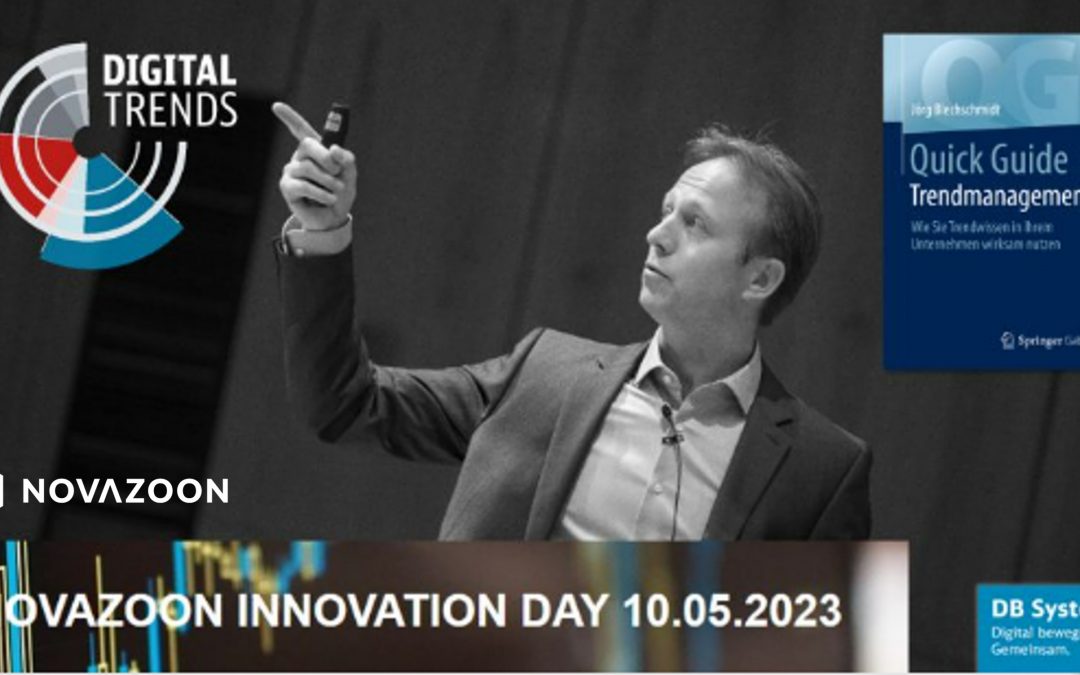 NOVAZOON Innovation Day 2023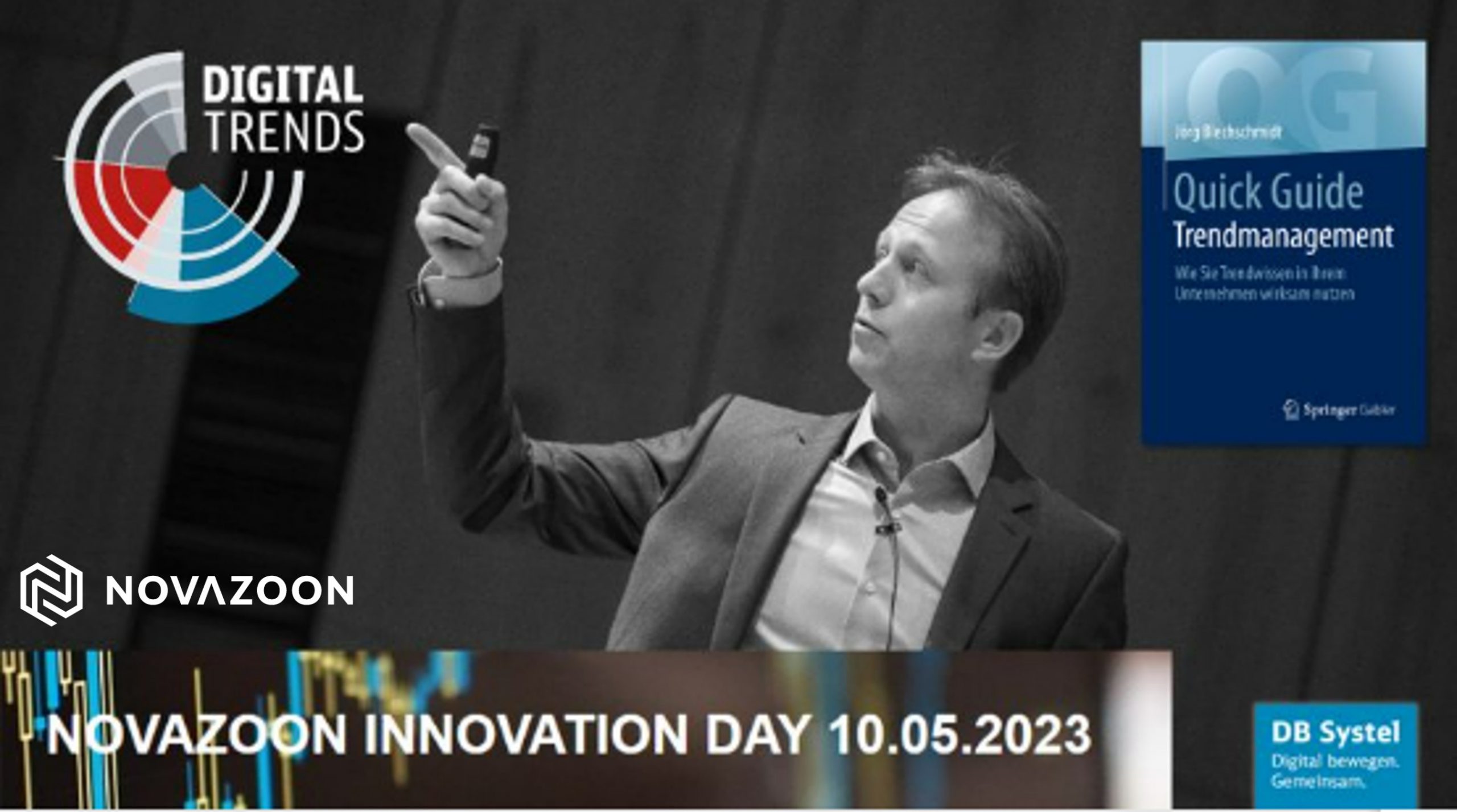 We are very pleased to welcome Jörg Blechschmidt from DB Systel as keynote speaker at our NOVAZOON Innovation Day 2023 in Karlsruhe.
Further keynotes by Tom Schneider & Benedigt Braig from Trumpf Werkzeugmaschinen as well as Rick Lindner, Pitchload GmbH round off the lecture program.
The keynotes will be followed by an interactive format with worksessions around the key topics of
– Potentials of AI in business transformation,
– How does the smart servitization of business models succeed as an extension of the core business and
– The second and third horizon of business models – preparing smartly for the digital future today.
We are looking forward to the meeting and the exchange of our NOVAZOON community around the focus of managing digital transformation in the future and are looking forward to sharing the results with you in a timely manner.