You voted – Hybrid is the future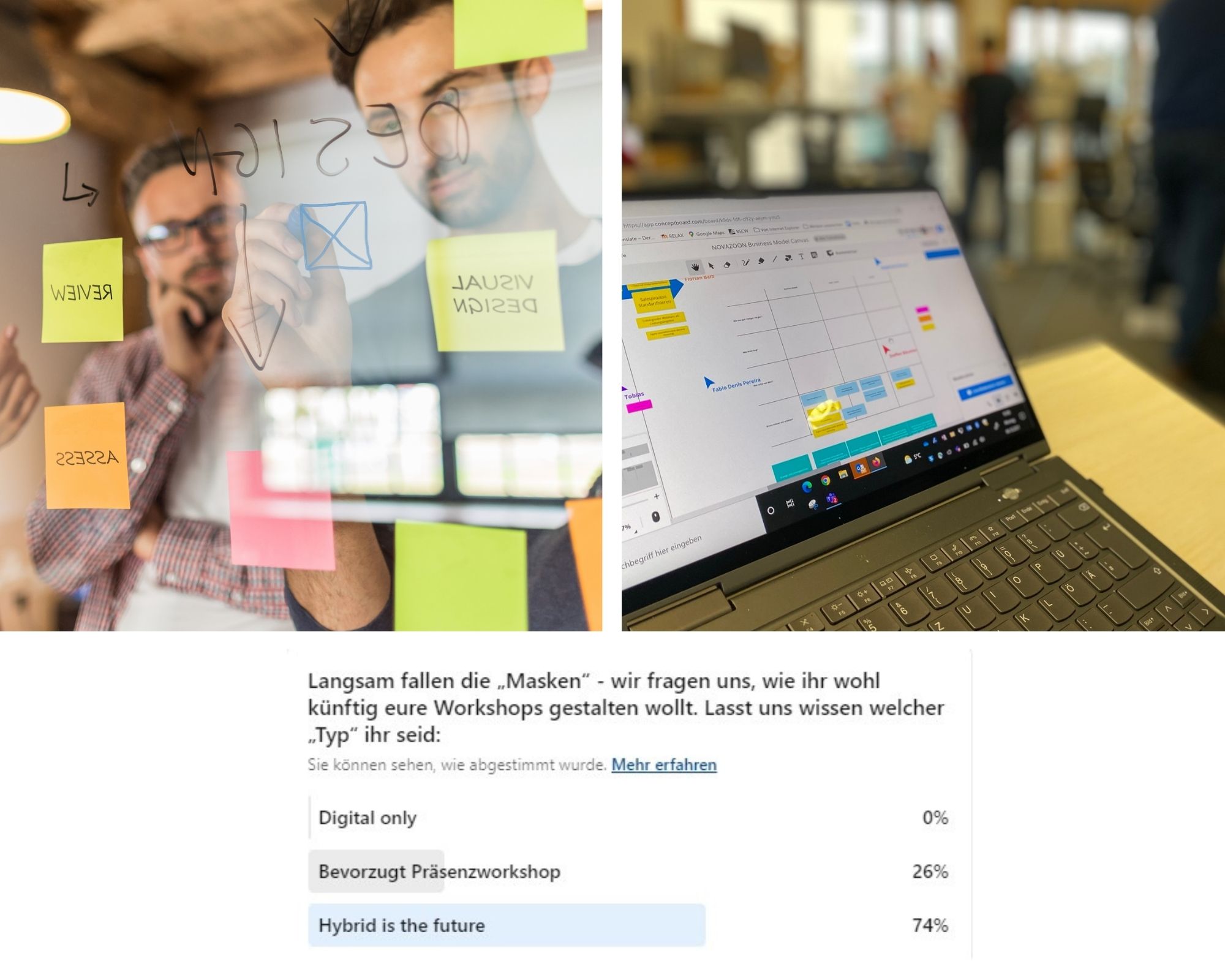 We would like to thank all of you who took part in the survey regarding the future of workshop formats for innovation projects.
The result is clear: 74% of you see the future of innovation and collaboration as a hybrid solution of face-to-face meetings and online formats!
Interesting: You don't see a future in "digital only" – in other words, nobody in our innovative industry wants purely virtual work.
Prefers face-to-face work/ face-to-face workshops comes second with 26%.
Working in person, meeting and discussing offers many advantages and strengthens group dynamics. At the same time, the hybrid variant offers many new possibilities and is an enrichment for all of us. That's why we are also a "fan of the perfect mix" and prefer the hybrid variant in our company.
You are welcome to leave further comments on the topic on our LinkedIn channel, we look forward to it
us for your input ?