Spot Award at NOVAZOON – a small thank you for great achievements!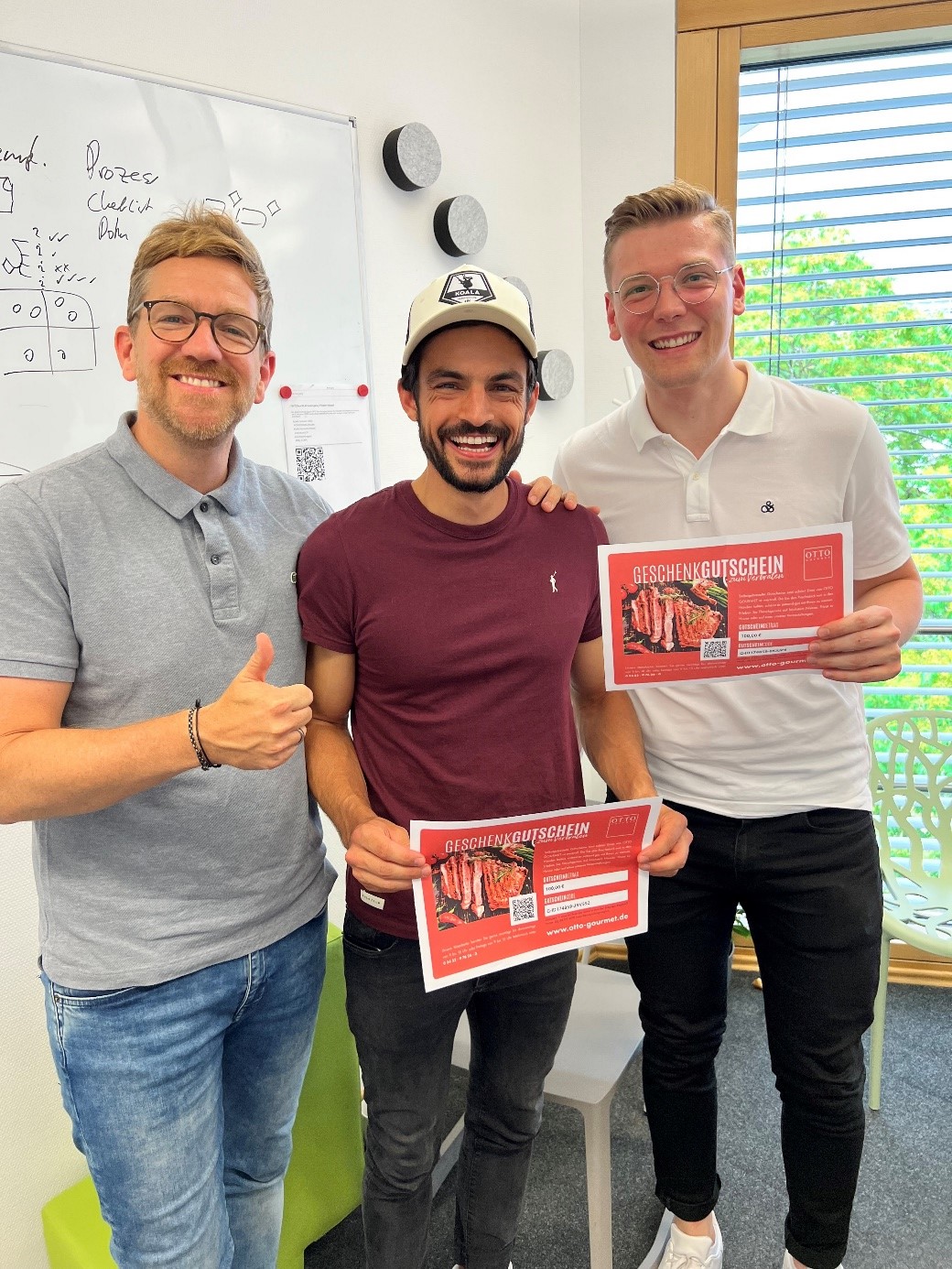 We gave a Spot Award each to our two colleagues Fabio Pereira and Marius Zimmermann!
It is important to us that exceptional commitment and achievements are recognized to a special degree. In our project environment of innovation and business model transformation, the full commitment of the entire team is of course always required – nevertheless, we do not take it for granted when colleagues go the "extra mile".
We greatly appreciate the commitment of our two colleagues and are therefore pleased to thank Fabio and Marius with the Spot Award for their outstanding efforts ?.
The whole NOVAZOON team is happy and says again thank you both for the super teamwork and cooperation ?.