Research. Innovation. Realization. Expert exchange on "smart business applications" with Tobias Schröer from FIR at RWTH Aachen University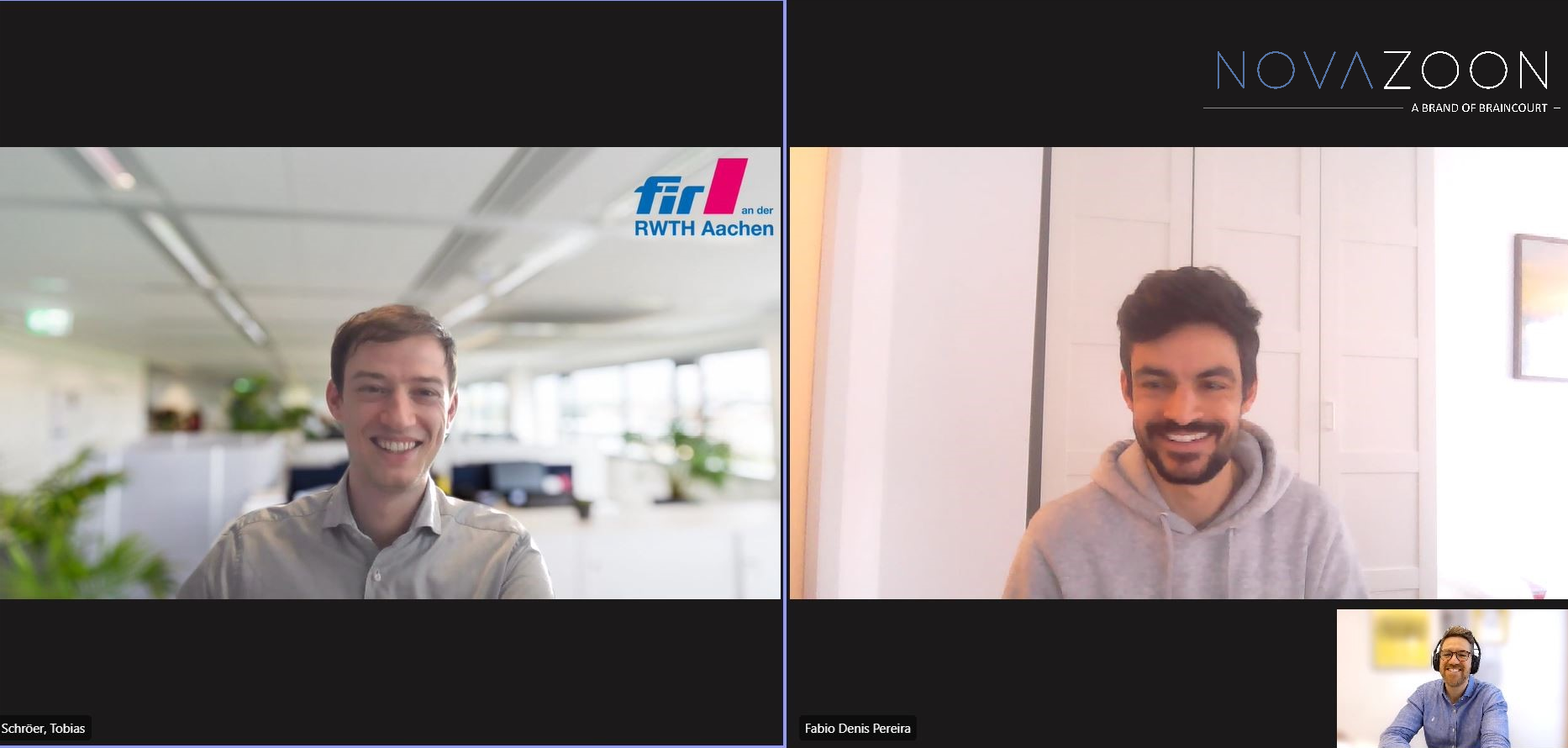 Operational application systems are undergoing a transformation: While they used to only support operational processes, they have long been considered crucial to the company's success.
For this we had an expert exchange with Tobias Schröer – Head of Production Management Head of Competence Center Logistics – from the FIR eV at the RWTH Aachen University .
The systematic digitization, integration and use of business applications already offers companies numerous opportunities to optimize internal processes. Rather, from our common understanding, it also offers starting points for cooperation in newly designed value creation networks and, of course, an essential basis for developing new business areas.
Topics that are relevant for a large number of companies from the point of view of the FIR include:
The integration of applications and systems into established system landscapes and structures.
Building ecosystems with partners across the value network.
The successful and cost-efficient implementation of IT projects.
Structured requirements management and application of agile methods.
Further trend topics, applications and use cases from the areas of the Internet of Things (IoT), artificial intelligence (AI) for order processing and digitally supported sustainability tracking.
Through a variety of transformation approaches in our NOVAZOON projects, we were able to compare some practical topics and experiences with the latest research and science. We will present the joint ideas and an application at the CBA Aachen 2022 – Congress on Business Applications Aachen .
We are looking forward to it!