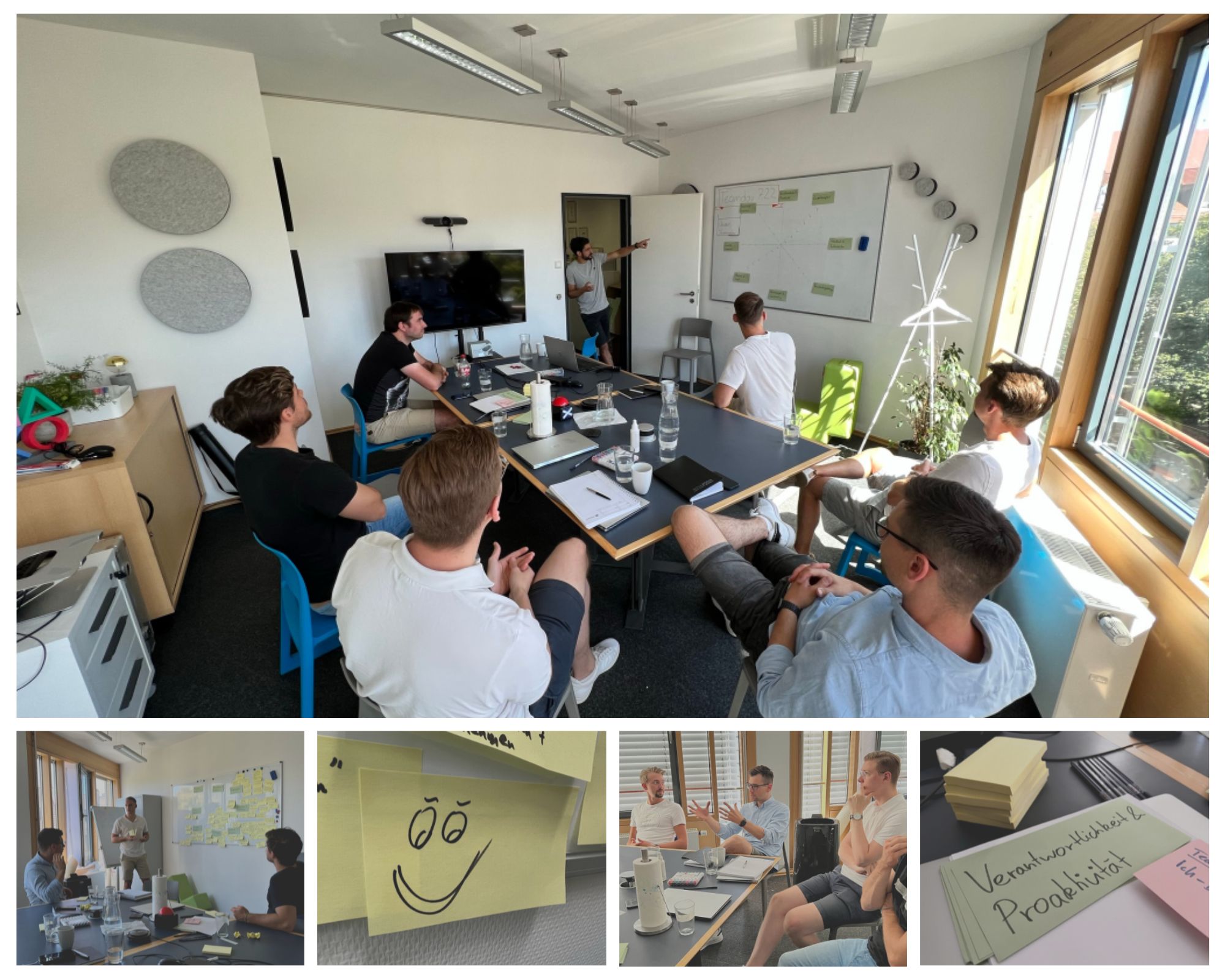 At our summer team day, we reflected this time on the topic of corporate culture.
At our Teamdays, we usually review and work on our business model. In order to be successful in the long term, it is of course very important to constantly develop and, if necessary, adapt the level of knowledge.
However, it is not only the business model that is of central importance, but also what makes a company tick: the people, the togetherness and the culture.
It is therefore equally important for us to reflect on our corporate culture and work out potential for improvement. An open exchange, trusting interaction and appreciative mutual feedback are particularly important.
We had a great day with a lot of fun and very good exchange and discussions.