NOVAZOON is venture building partner of MAEX Medical Care GmbH , a digital health tech company from Karlsruhe, Germany.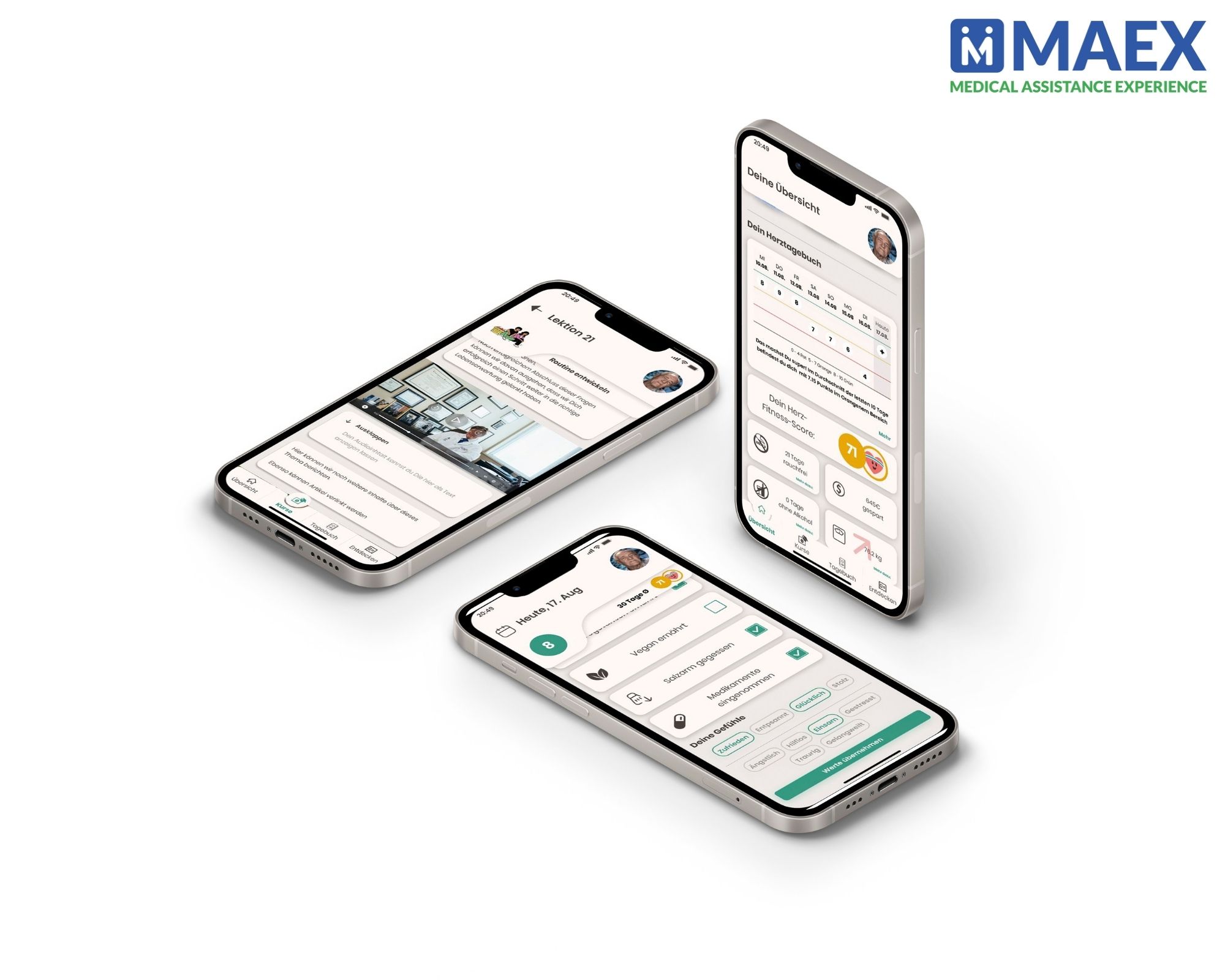 We invest in MAEX Medical Care GmbH- an innovative health tech company from Karlsruhe.
The company's goal is to provide optimal support for post-hospital care for cardiac patients, thereby helping to successfully shape the recovery process.
In the future, this support is to be provided on the basis of a digital platform and with the help of an app.
To support an individual aftercare, holistically digitally and to make the sustainable healing of heart patients or their life change more appropriate and successful than it is the case so far, is the vision of the company.
We are pleased to be a founding partner of MAEX Medical Care GmbH as NOVAZOON.
CTF-Campus Technologies Freiburg GmbH and Sparderna Brückner & Cie are further founding partners of MAEX Medical Care GmbH.
In addition, other cooperation partners include the University Medical Center Freiburg with Prof. Dr. Dr. hc. Manfred Zehender, Deputy Medical Director of the Clinic for Cardiology and Angiology at the University Heart Center at Freiburg University Hospital, and the Max Grundig Clinic, one of Germany's leading private clinics.
Together, we are now working on the next phase of product development as well as the approval as a digital medical device.
Follow MEAX GmbH on LinkedIn and don't miss any news