NOVAZOON international – our presentation at the university in Latvia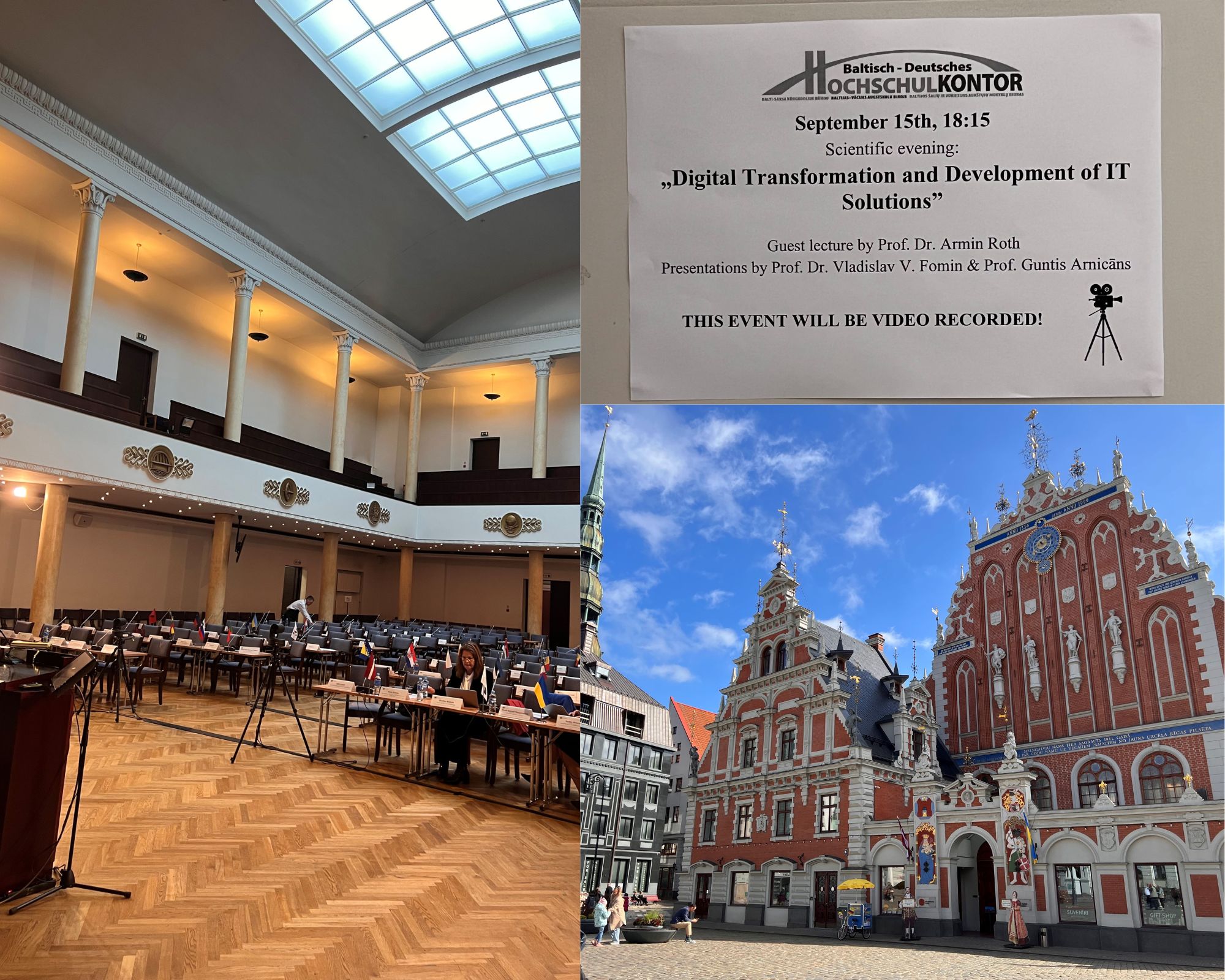 On Sept. 15, 2022, Prof. Armin Roth participated as a keynote speaker at the Digital Transformation and Development of IT Solutions event in Riga, Latvia.
Armin was invited to lecture at the University of Latvia by the Baltic-German University Contactor , an organization for scientific cooperation and academic exchange between Germany and the Baltic States.
In addition to students and professors from various Baltic universities, companies from the region were also represented. Exciting exchange talks took place and interesting topics around the topic of digital transformation / development of IT solutions were discussed.
We are pleased to be represented by Armin as NOVAZOON at the University of Latvia.