Potentials of AI in business transformation:
Chatbots like ChatGPT change our everyday life – which aspects support the transformation in a meaningful way?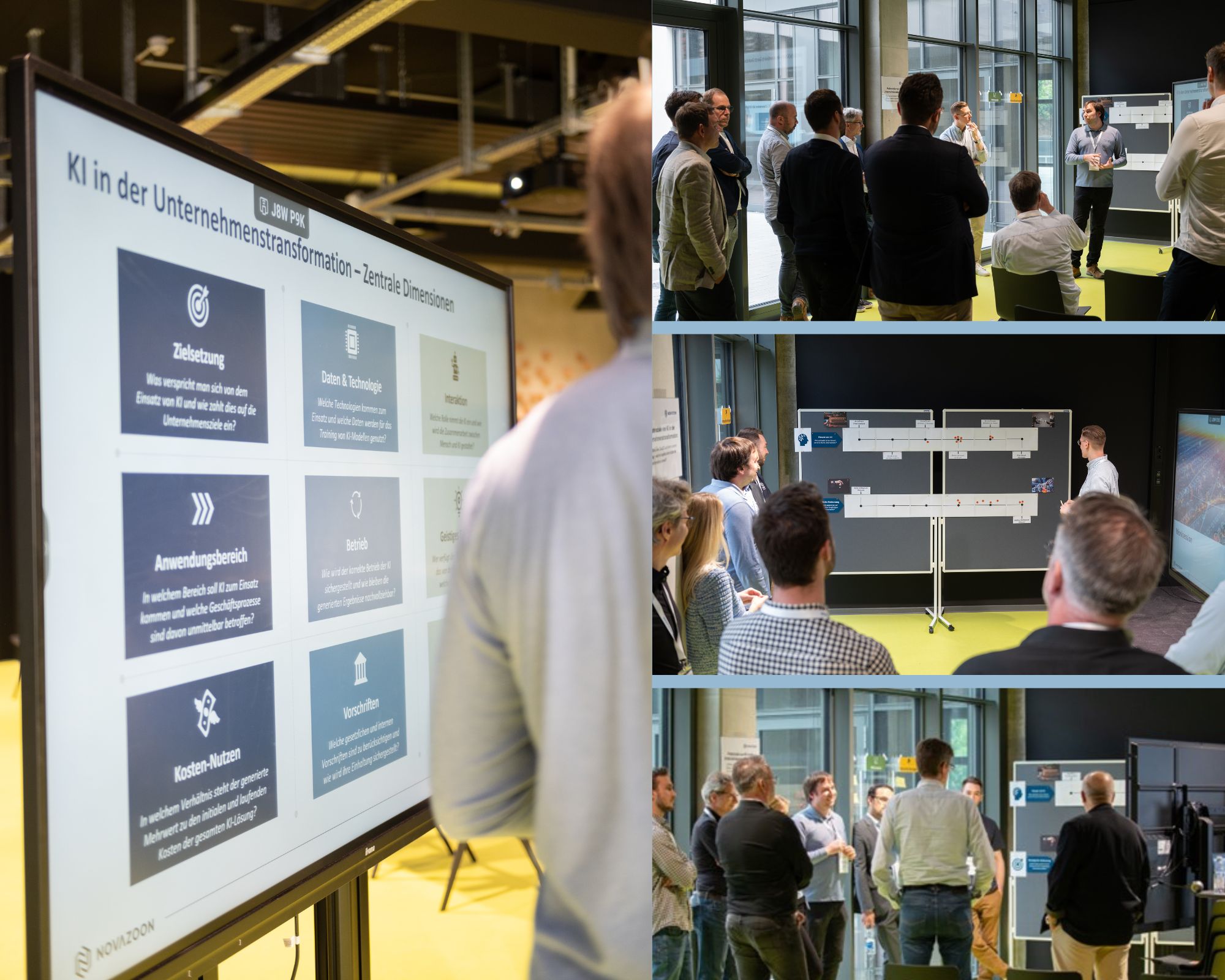 One of our work sessions at Innovation Day 2023 focused on the potential of AI in business transformation. Exciting discussions arose about how various forms of AI are changing our everyday working lives. The session began with a brief input that highlighted, among other things, key dimensions of AI in a business context.
This was followed by a self-location of all participants to assess the current prevalence of AI as well as its strategic relevance in their individual business context. On this basis, an open discussion followed in which typical use cases, realized added values, and central challenges surrounding the application of AI in companies were addressed.
Our top three takeaways from the worksession:
The use of AI varies greatly between companies and industries. While some companies are still busy creating a suitable data basis, others have already firmly integrated AI components into their product and service portfolios.
There was strong agreement that AI has a very high strategic relevance and thus plays an important role in achieving long-term business goals.
Successful application of AI requires both strategic governance at the executive level and operational enablement at the employee level. This is the only way to realize the potential in a meaningful and sustainable way.
Finally, we would like to thank all participants again for the good inputs and the exciting discussions. It was great fun!
What relevance does AI play in your company? Feel free to leave us your individual experiences / thoughts in the comments.