Our session at the Trinational Health Tech Days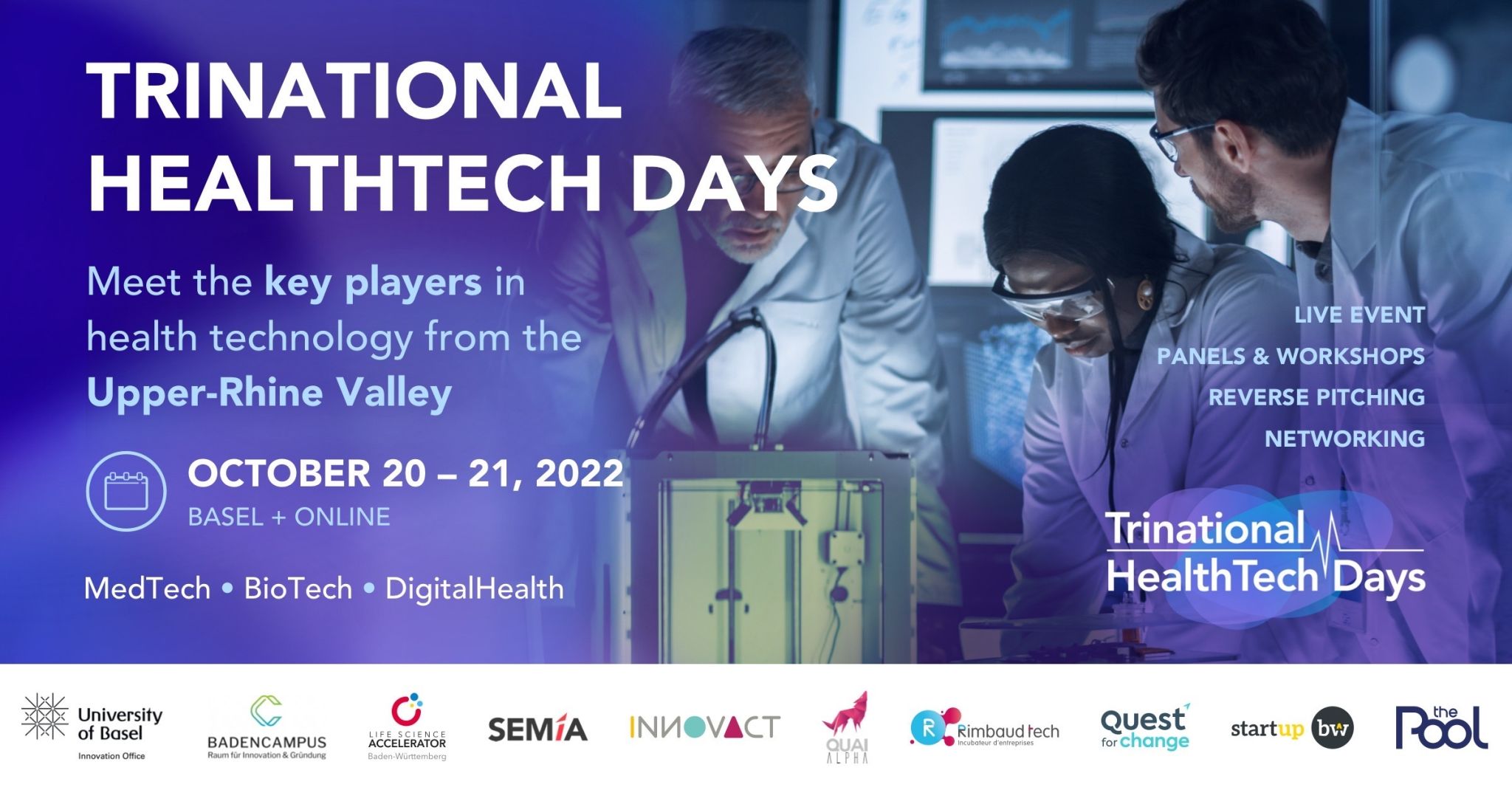 On 20.10.2022 we are represented with NOVAZOON at the Trinational Healthtech Days in Basel as speaker by Bastian with the session "Market access strategy for health products and country particularities" – Collaboration with Industry – invest (growth of startup)".
Bastian will provide insights into the successful development of healthtech solutions based on cross-domain collaborations and report on the recent cooperation with the University Hospital of Freiburg.
An interesting and varied program, with promising networking potential will be organized across three countries.
Be there for the unique event!
Trinational HealthTech Days (trinational-healthtechdays.com)
We are looking forward to seeing you!