NOVAZOON – Top 10 Digital Transformation Solution Provider Europe!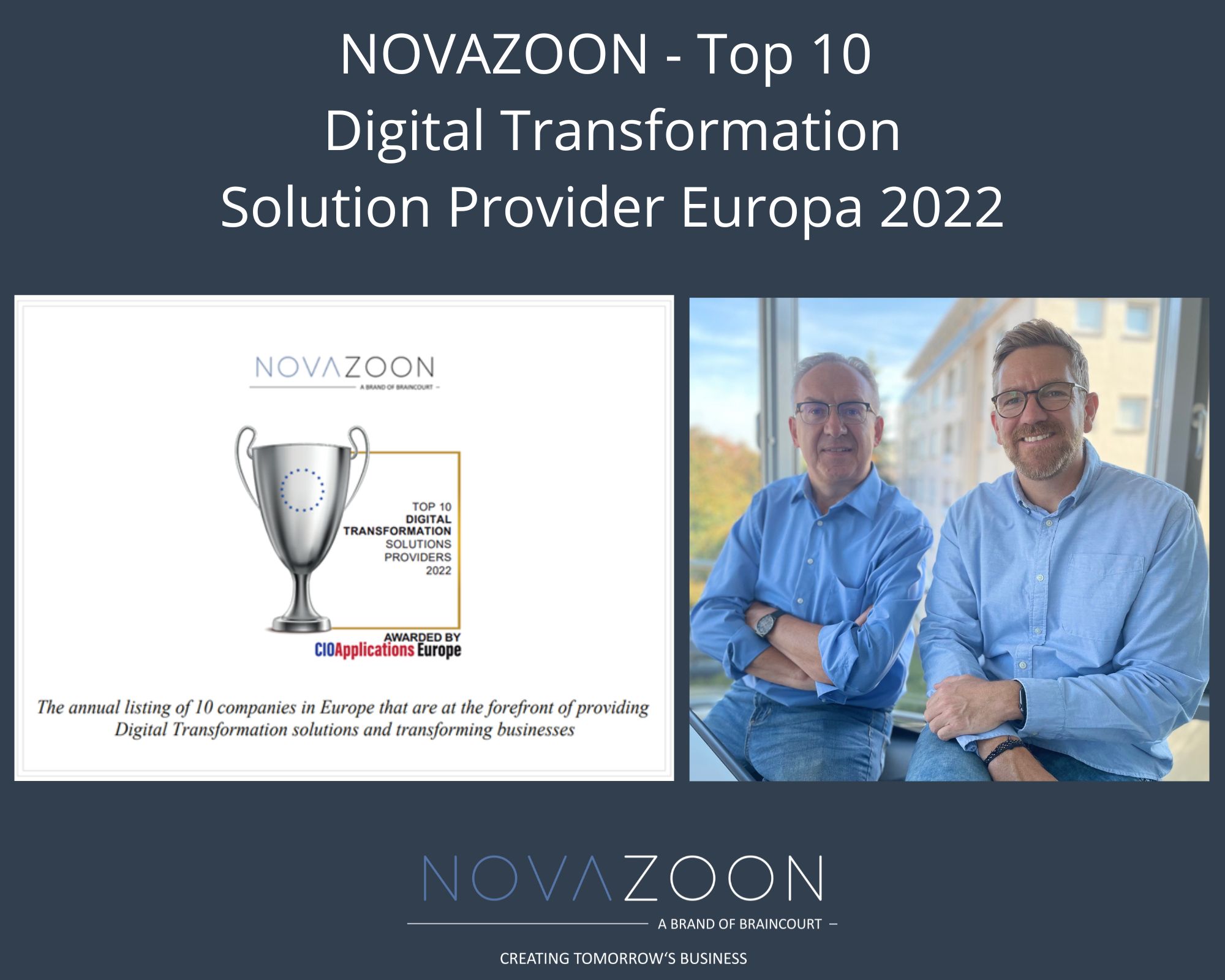 We were recognized by CIOApplications Europe magazine as one of the top ten providers in Europe for digital business model transformation.
The jury justifies the award in particular with the innovative methods for transformation, the deep-tech capabilities that are applied as well as the references of more than 30 business model innovations.
We are very pleased to be able to make a decisive contribution to successful transformation with our skills and over 45 network partners and are very proud to be recognized as Europe's TOP 10 Digital Transformation Solution Provider! Click here to read the article in CIOApplications Europe magazine.
The digital transformation of established business models is under way in all sectors and industries.
Would you like to learn how the transformation of core business and innovative new business models can succeed?
Then simply contact us and arrange an appointment to get to know the TOP 10 Digital Transformation Solution Providers in Europe!
You can make an appointment with our experts directly here.
Also, follow us now on LinkedIn, never miss any exciting news and become part of our innovative community