NOVAZOON Innovation Lab – where the business models of the future are created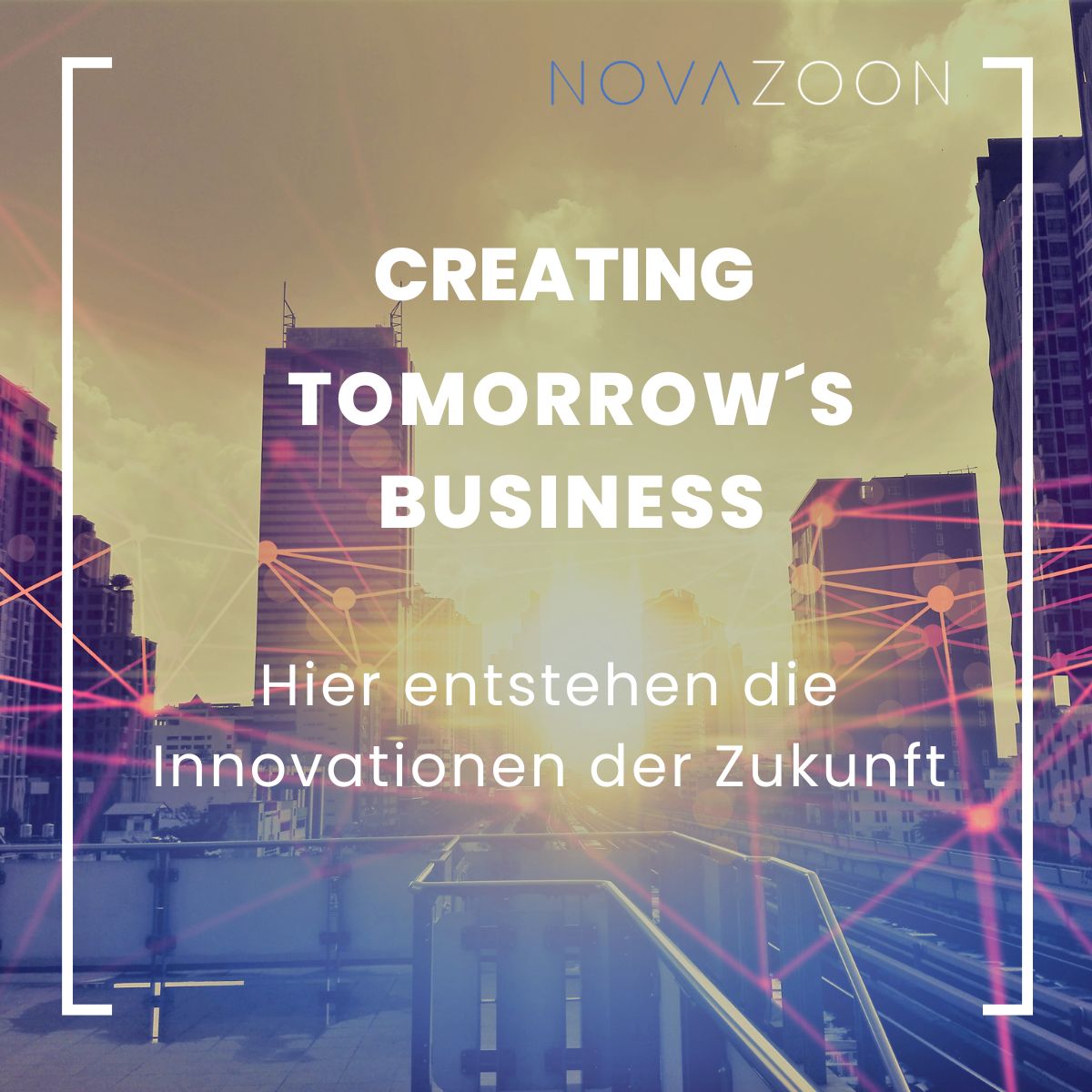 Sometimes new business models seemingly appear out of nowhere. But innovations don't happen overnight!
In our Innovation Lab, we are continuously working on the technology and business model innovations of the future. This is where creative ideas are born, product prototypes are built and discarded, the latest technologies are tested, innovative business model approaches are validated and, above all, new business opportunities for various industries are developed.
How do we do it? Among other things, we focus on current future trends, operate a tech radar, continuously work on our existing pool of ideas with our partners and thus sustainably drive future innovations.
Our focus here is particularly on platform business models, IOT/data-based innovations, MedTech, UrbanTech, SmartTech & Metaverse. In the field of urban tech, for example, we have launched Europe-wide Innovation Challenges in cooperation with Cyberforum Karlsruhe, with prize money of up to 55,000 euros. The hackathon for this will take place on 29/11/2022 with companies from all over Europe.
Our collaborations range from large companies and corporations to startups, with whom we jointly develop new digital products, realize innovative business models and establish them in the market.