NOVAZOON Innovation Day in Stuttgart – our innovative community in exchange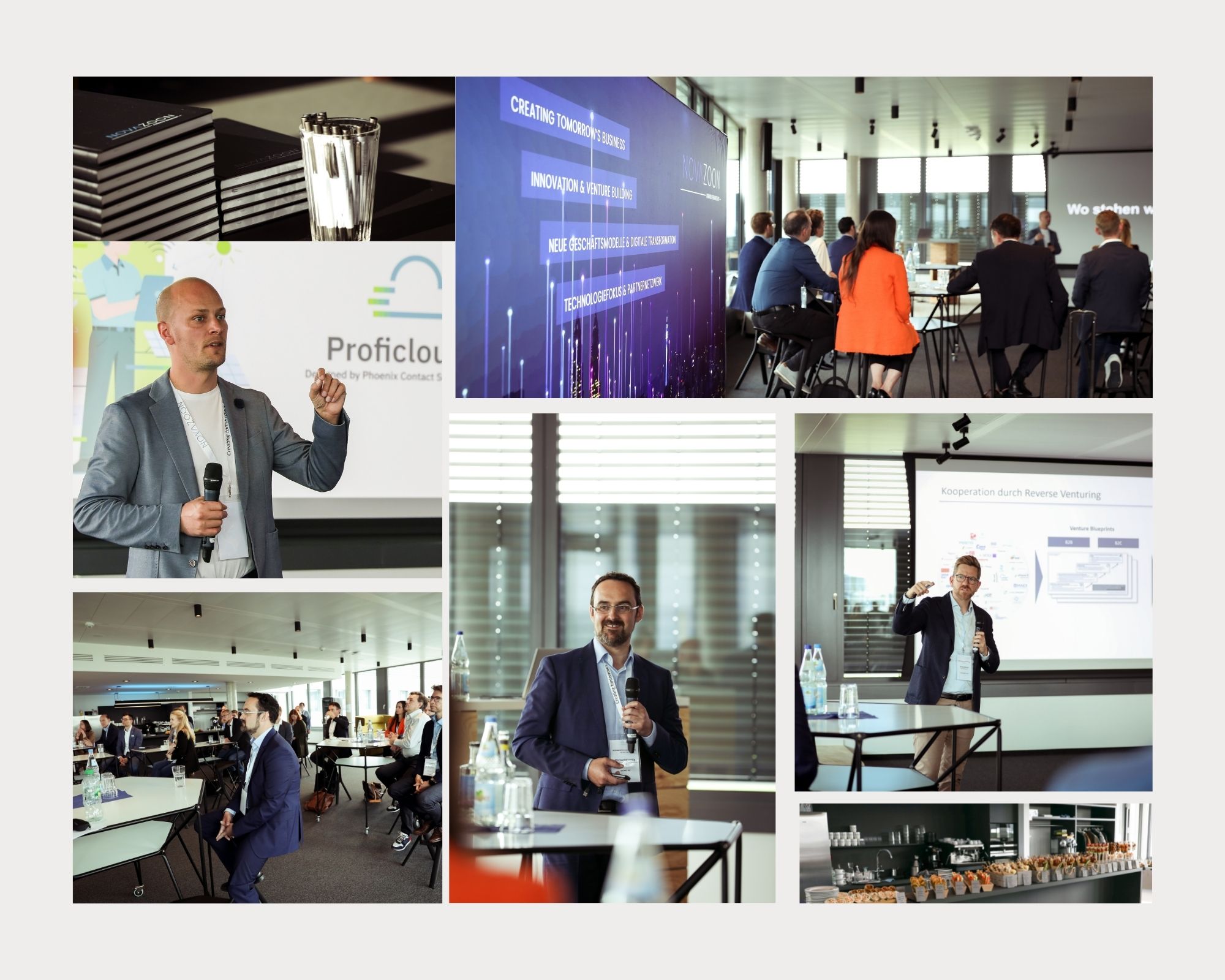 Last week we had a great exchange with many members of our community from industry, business and digital business as part of our NOVAZOON Innovation Day in Stuttgart.
In a relaxed atmosphere, we not only discussed current challenges of the digital transformation of leading industrial and service companies, but also actively worked on new business ideas and cooperation approaches.
In the World Café format, we focused on sustainable innovation in established companies, with the focus on (constantly) reinventing your own company and learning from the community's innovative approaches.
Mathias Weßelmann, Managing Director of Phoenix Contact Smart Business GmbH (proficloud.io)
As part of the keynote program, Michael Kimmig, Program Manager Fast.Forward.Digital, Grenke AG , and our Managing Director Bastian Deck showed the main challenges of digital transformation in their companies and gave exciting insights into solution approaches, methods and modern forms of organization.
Many thanks again for your input!
Key learnings from the event :
Nowadays there is no lack of ideas or innovative expansion approaches for traditional business models, but the experience, especially in the implementation of digital business models, is not sufficiently developed.
A flexible form of organization and an open mindset practiced "from the top" are required in order to establish sustainable change and the innovation culture associated with it.
Companies are opening up to open innovation and cooperation approaches in order to address future business potential – this is increasingly happening in joint ventures and mergers across company boundaries.
We are curious about your opinion: Can the successful transformation of established companies actually succeed? What are your company's approaches to this? Please write to us about your experiences.
Are you also interested in becoming part of our community – or would you like to take part in the next NOVAZOON Innovation Day? Feel free to contact us! Follow us on LinkedIn and don't miss any more news!