Mobility innovation with NOVAZOON and TTK GmbH Karlsruhe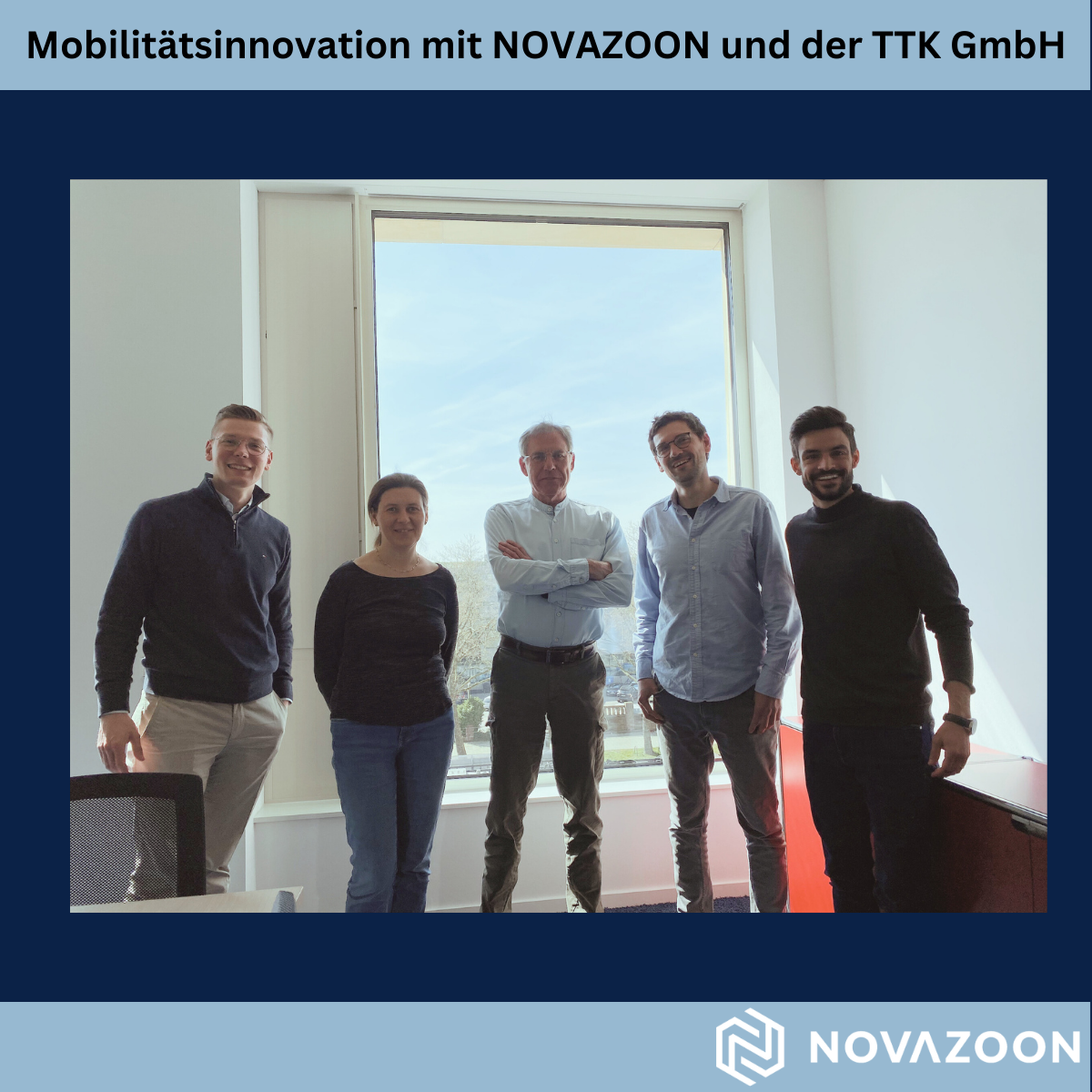 Our colleagues Fabio and Marius were recently invited to an exchange on the topic "Digital HOAI – Mobility Innovation" at TTK in Karlsruhe.
The discussion revolved around digital planning processes for mobility infrastructure and the associated potential. For Fabio and Marius it was a great opportunity to exchange ideas with the mobility experts Dr. Schwarzmann, Kilian Berthold and Ewa Kabsch from TTK. In addition, the dialog with the local network in Karlsruhe always offers exciting insights.
We are very pleased to continue to drive construction innovation.