How do you realize a "data-driven business model innovation" ?

🧐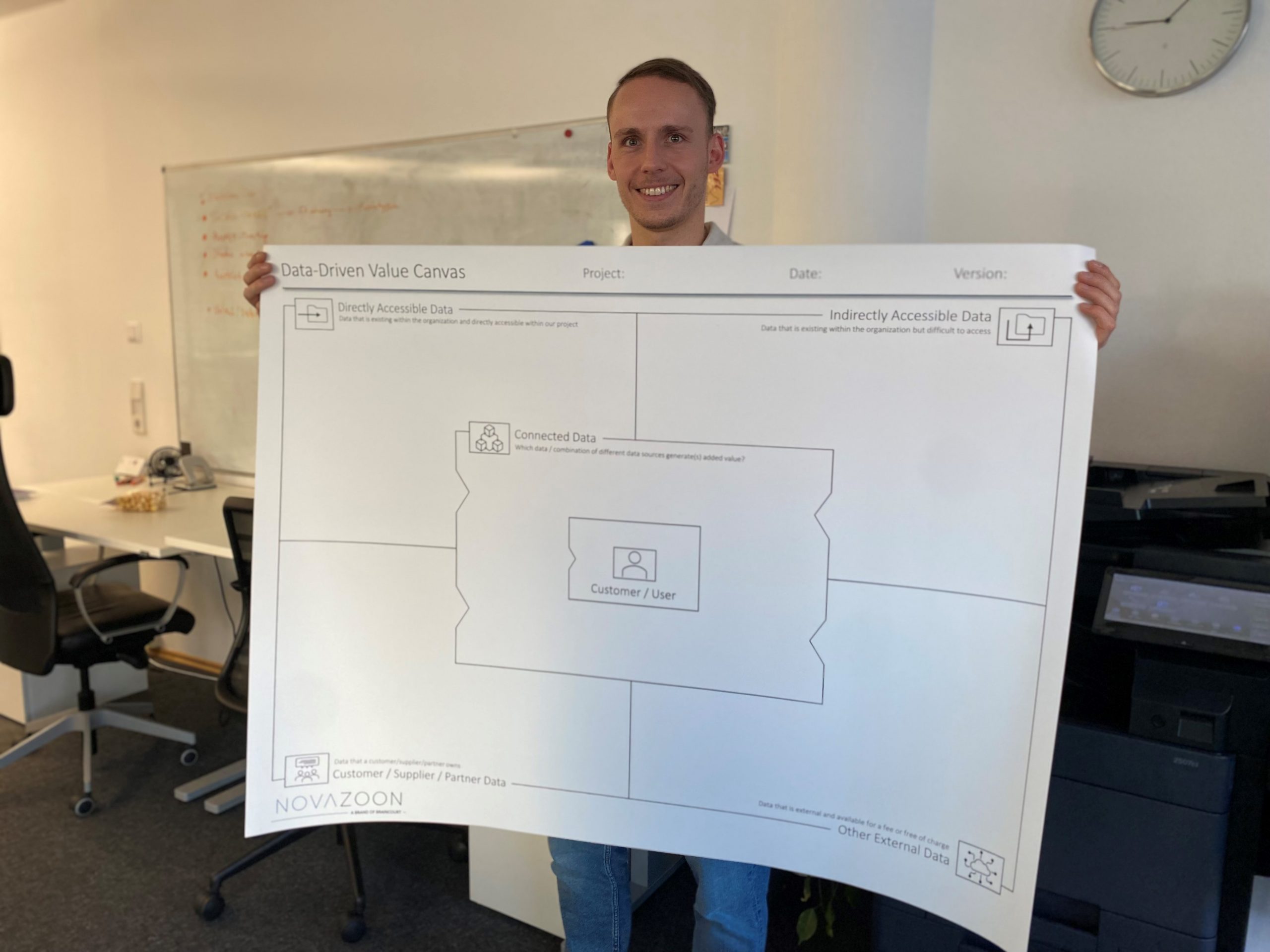 We are recognized as NOVAZOON as one of the top 10 Digital Transformation Providers in Europe. We rely on state-of-the-art methods and proven best practices developed in close cooperation with leading research institutions in Europe. One of these methods is the data-based Business Model Innovation.
In this form of innovation, we exploit the potential of already existing data. By linking two dimensions, on the one hand the existing value chain up to the customers and on the other hand the existing Data Landscape, a wide range of opportunities opens up.
The approach is not based on having to develop completely new ideas. Instead, we make use of existing processes and information, which is a decisive advantage, especially in times of tight capacities in companies.
Our goal is to open up new horizons and generate sustainable growth for our customers and partners through data-driven business model innovation. By using existing data and integrating it in a targeted way into value chains and new business models, we create access to new business potential in existing or new markets.