Choosing the right technology as a success factor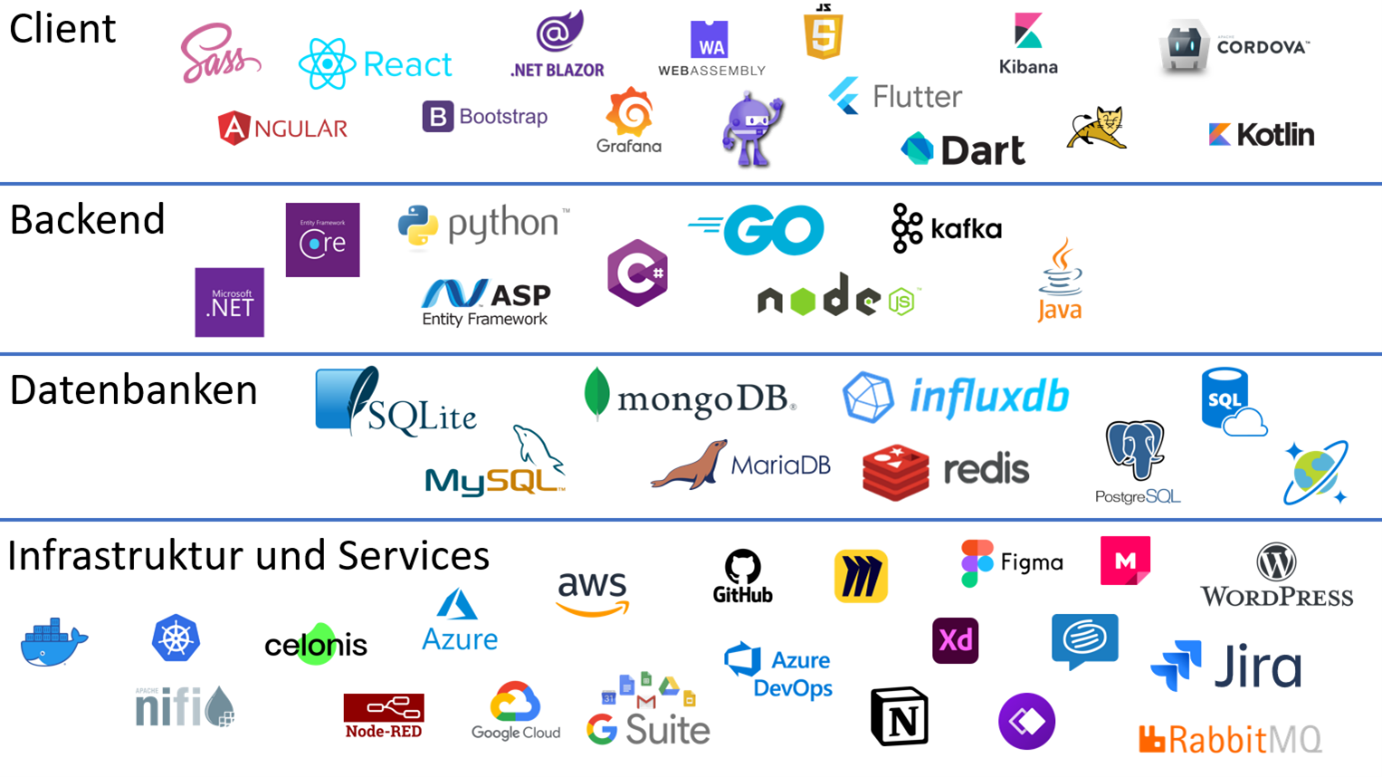 We live in a technologically faster changing world. This phenomenon is particularly evident in the development and deployment of new technologies. Whereas before there was only a small choice of technologies to solve a specific challenge, now there are many different deployable technologies and solutions.
When starting new projects, companies are faced with the choice of which of the available technologies can provide the best solution.
Often, already known technologies are used without seeking comparison with state-of-the-art IT applications. This can lead to the use of outdated or non-optimal solutions and thus to frustration among project managers, users and stakeholders.
Even with sound and well-considered decisions, it is possible that new technologies will be released on the market during the project period that are better suited for use in the project than the technology previously used.
At NOVAZOON, we address this technology dilemma as part of our Innovation & Technology Lab, where we keep up to date, regularly scrutinize the technologies we use, and replace them if necessary – if that makes sense for business or technological reasons.
At NOVAZOON, we have a broad technological base and regularly validate new tools and trends. We draw on a broad technology stack that our software experts are well versed in. The graphic shows the technology stack of our experts at NOVAZOON, which includes Azure, C-Sharp, Blazor, Flutter or React.
Your company is facing the choice of a technology for a digital product or needs support in the area of decision / implementation / introduction? Then feel free to contact us!