Building digital business models requires flexibility and hands-on mindset!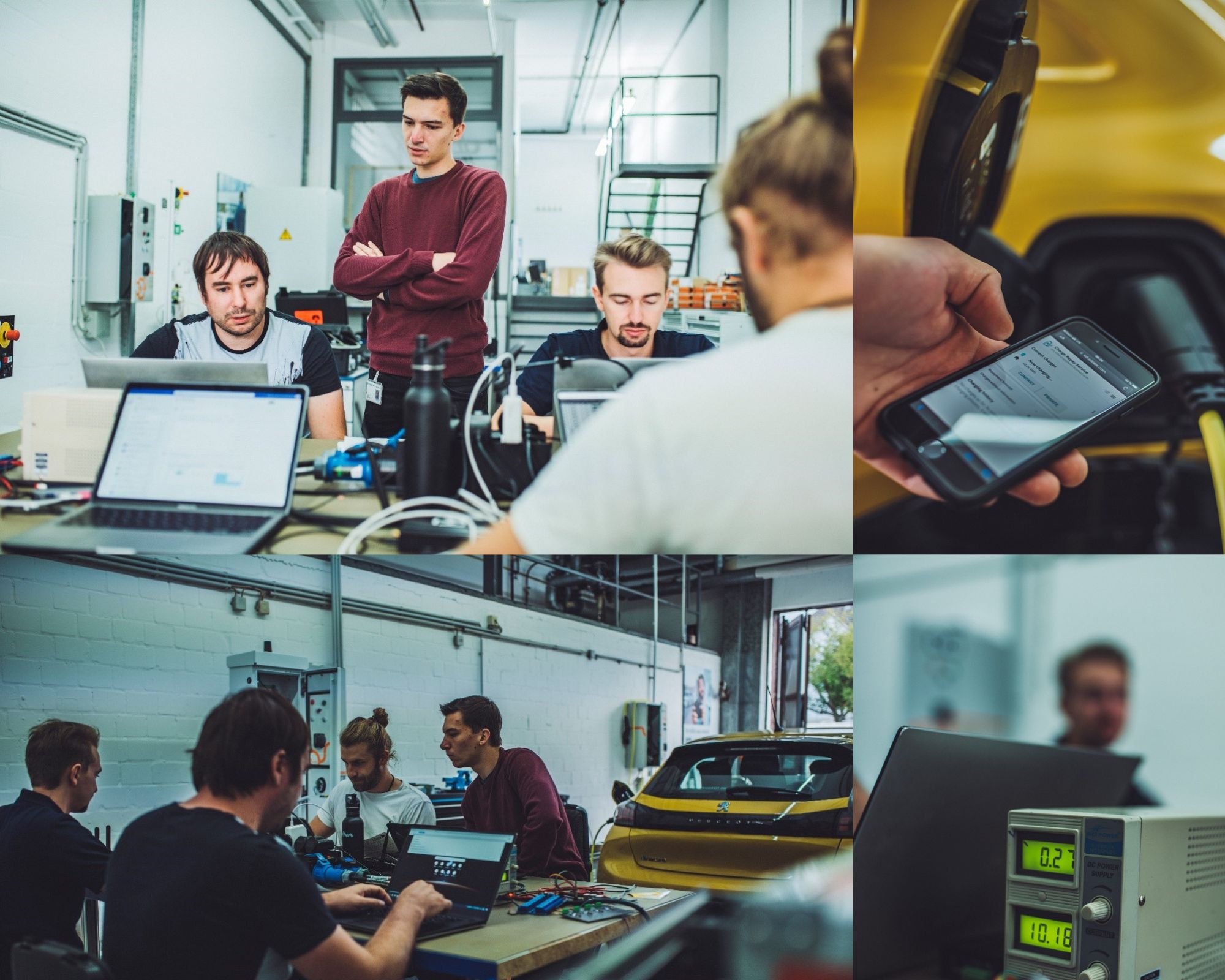 One of the first thoughts in digital business models is often a website or smartphone app. In the industrial context in particular, however, digital business models often have several components – so-called "hybrid service bundles". These consist of software, hardware and a service component with the main focus on customer benefits. The hardware (e.g. in the form of a smart sensor) often takes on the role of a "data supplier" and thus represents an "enabler" for digital and data-based business models.
For this reason, our tech experts not only have expertise in web / app development and enterprise architecture, but also cover hardware-related development activities.
For some time now, we have been supporting Phoenix Contact Smart Business in setting up an innovative business model in the field of e-mobility. The solution enables kWh-accurate and legally compliant billing of Charge@home charging processes – regardless of the wallbox used. This benefits the driver of the vehicle, companies with e-fleets and e-mobility service providers. In addition, this approach is particularly environmentally friendly, as existing wallbox infrastructures can be easily connected.
A key component of this project was the successful further development of wallbox connectivity with the help of a smart IoT gateway. A reason for our tech colleagues to once again be on the road outside of the classic office environment and carry out the final tests together with the Phoenix Contact Smart Business Team.
We are very proud of the results achieved and would like to take this opportunity to thank Anton Schönenberg and Armin Baur for their excellent cooperation. A big thank you also goes to our NOVAZOON Tech colleagues Tobias Blattner and Marcel Dietz, who accompanied the project on-site.