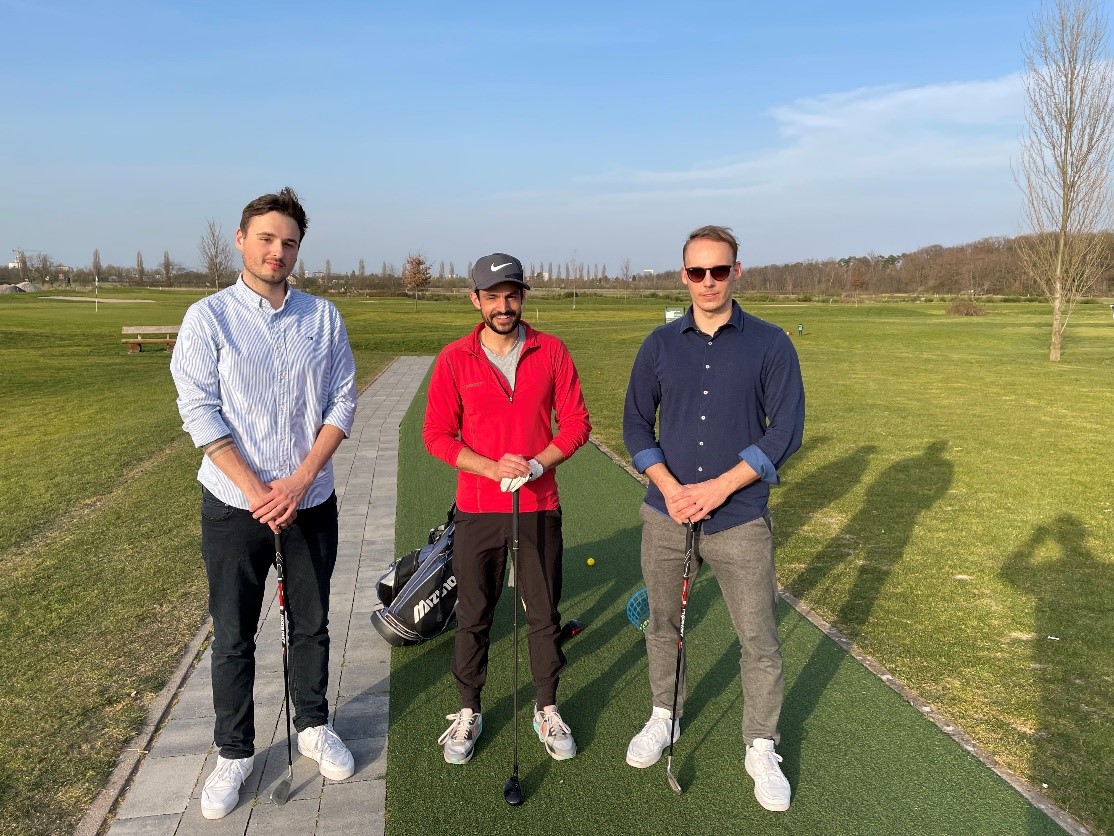 Golf – it looks simple, but it is not ;
To play well, you need a lot of technique and practice.
It's just like innovating business models – the right technique, methodology and experience helps to be successful.
Our colleagues Fabio, Tobias and Florian took on the challenge in a small group during a joint after-work event.
With bravura mastered the rounds of golf ?